An API bundle to service all your data needs
Access many data blocks, without dealing with multiple vendors. Use easy to integrate APIs or pre-built, themeable screens. Stay privacy compliant too.
View APIs ↗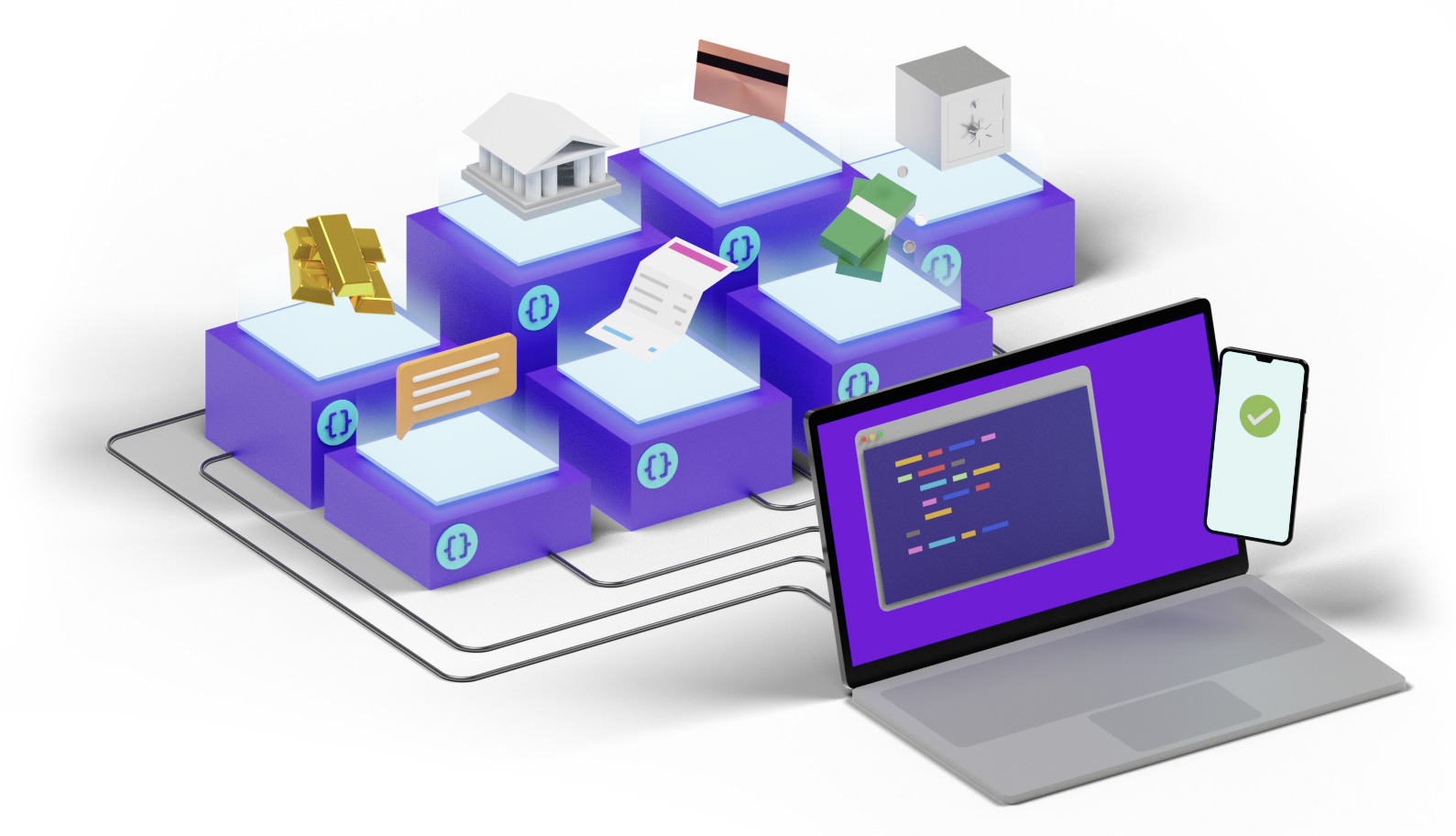 ---
Data journeys, simplified
Build any data journey you need. Setu caters to all kinds of companies—for health care, BFSI use cases, to enforce legal agreements and more. Simply enable the data blocks suited to your requirements.
Verify customers with PAN/Aadhaar

Authenticate bank details

Use financial data for loan underwriting / investment recommendation

Build personal finance management

Collect Aadhaar based e-signatures

...and more
Diverse data blocks
Multiple use cases—identity or bank verification, electronic signatures and access to financial data.
Flexible integrations
Use customisable pre-built screens, or build your own UX with our APIs.
Async flows
Collect details from users, even when they are not on your platform.
Privacy compliant, always
Setu works constantly to stay up-to-date with latest changes to data privacy.
One integration, multiple data blocks
Stitch together custom journeys with one or more data blocks.
Aadhaar based e-Sign
A lightweight white-label solution to collect legally binding signatures on your documents.
Aadhaar OKYC
Generate and collect Aadhaar XML within your own app. 100% compliant with UIDAI & RBI guidelines.
PAN API
Simple and straightforward PAN verification API, that seamlessly integrates into your existing workflows.
Bank Account Verification
Plug-n-play bank account number verification API to confirm authenticity real-time via penny-drop.
Account Aggregator
Consent-driven access to any financial data—with just one integration.
Pre-built screens for any data block
Add our pre-built modules on your app or website. Spend little to no time in integrating and setting up. Arrange data blocks as per your needs—PAN, bank details, e-Sign—on one or multiple screens.
Modify pre-built UI
Ready-to-use screens that can be modified to suit your data requirements.
Match your brand
Setu's screens allow yout to customise colours, fonts and logo to match your brand.
Use on any screen size
Setu's screens are responsive and optimised by default for mobile, tablet or desktop.
API integration
Use Setu's single journey API to build custom data collection or verification flows, with your own UX. Get a dedicated Key Account Manager to guide you through certification and integration.
Simple RESTful APIs

Build custom data flows

Go live in 2 weeks or less
Comprehensive setup
UAT & Production environments available for testing and going live.
Super fast integration
Integration time is typically 3-4 hours. Setu will offer chat and phone support during this time.