Come tackle India's toughest fintech problems with an exceptional set of people.
We are completely overhauling our country's dated fintech architecture, and getting it ready for the next decade of growth. This is no easy task—and we need your help.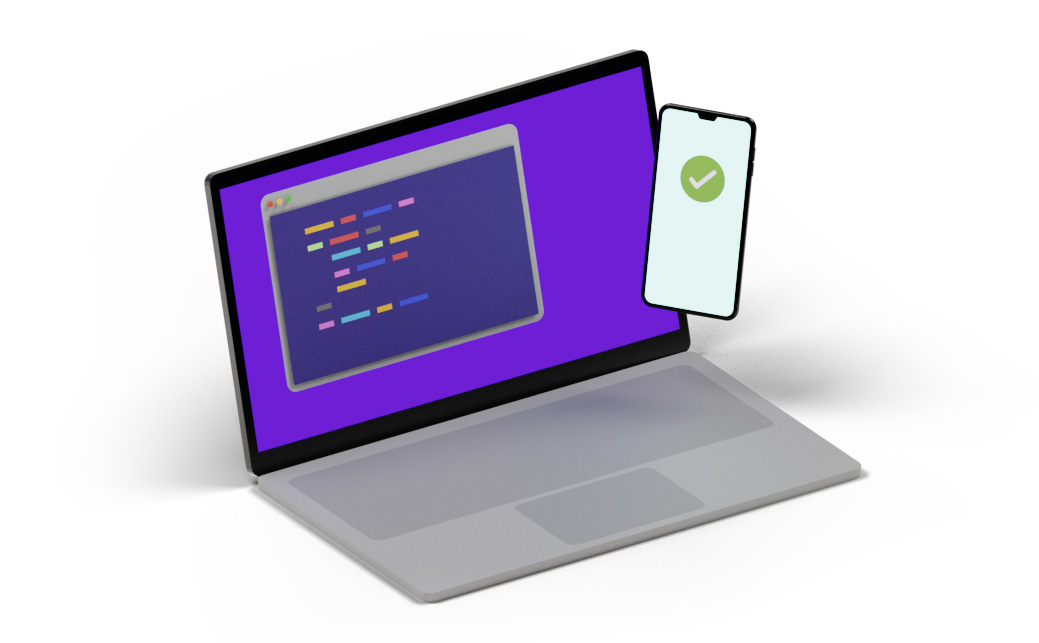 ---
Let's do it together
Ours is a lofty ambition, and we're in for the long haul. Our work could potentially affect the economy as a whole—this is a decades-long horizon—and would love your help.
We are a small bunch of enthusiastic folk who believe in empowering others in our team to do the best work of their careers, if not their lives.
Setu is made up of people from diverse backgrounds—former actors, dilettante singers, certified scuba divers, math nerds, game designers, and whatnot. A heady amalgam of perspectives that we're constantly learning from.
We are also passionate about up-skilling each other, and have learning sessions every fortnight on a variety of topics.
---
How we move
Every day is game day. We give it all. We play fair. We're not just playing to win. We're playing to become champions of our field.

Take the shot
Decide fast, deliver right.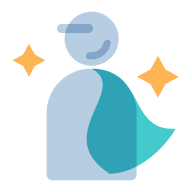 Be the sherpa
Lead your crew on every expedition.

Be the CEO of what you do
You own it. Make it happen.

Sign your work like an artist
Master what you do and take pride in it.

Care with tough love
Empower each other with trust, respect and openness.

Own tomorrow
Innovate for the customer and beyond.
---
Opportunity for everyone
Each of us are different—that is what makes us human. Setu works hard to make sure our team is diverse and varied.
We interview and hire purely on merit, skill and competence—everything else is irrelevant. We don't discriminate against any candidate or Setuzen because of race, creed, colour, gender, sexual orientation, gender identity, religion, nationality, disability, age, marital status, or any other non-merit factors.
Our diversity is what has pushed the human race forward across millenia—now come, let's push the Indian economy towards financial inclusion as well.
Friends of Setu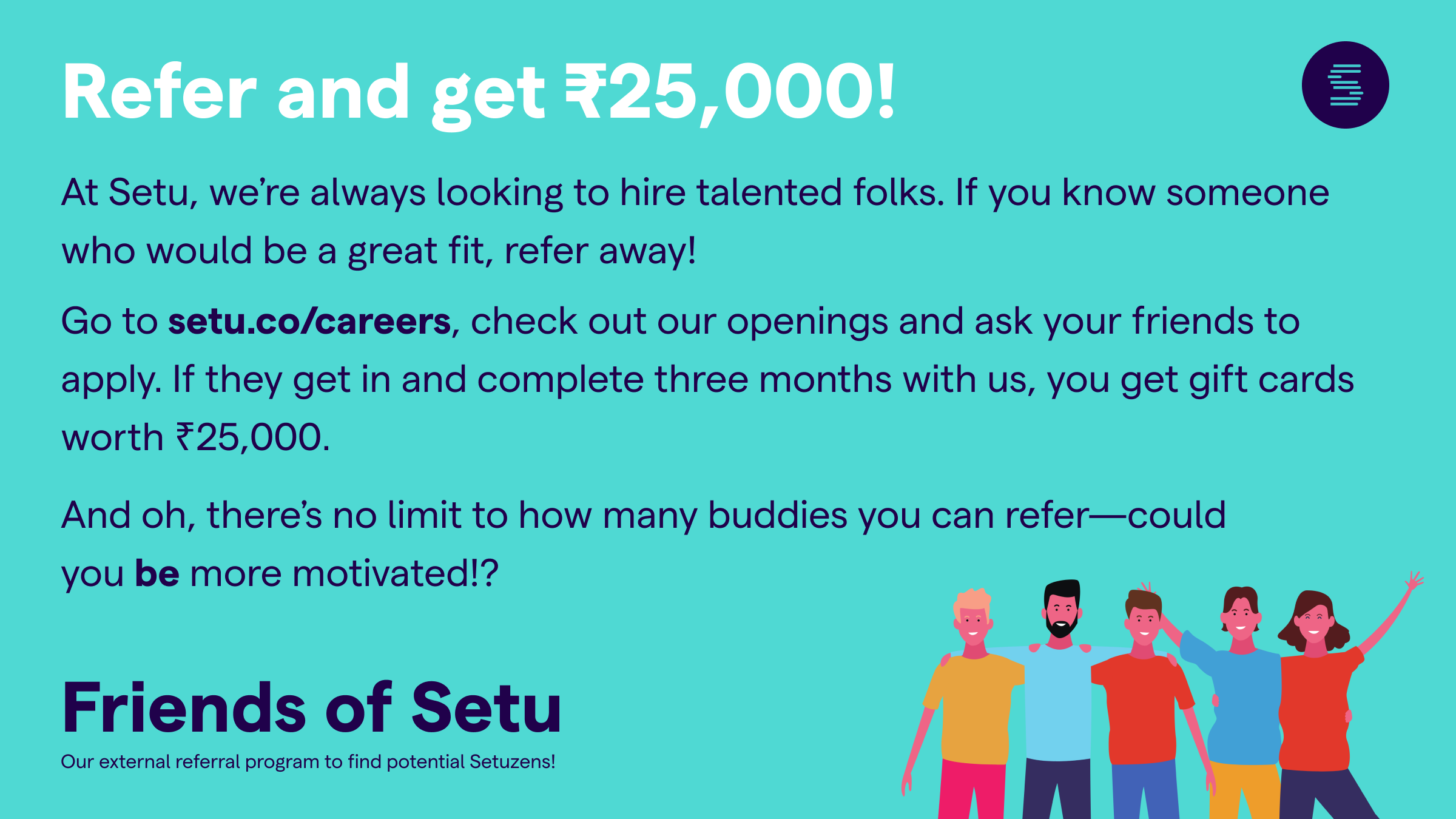 Our external referral program to help us find potential Setuzens!
Most of you are already thinking of someone who you know will be a great fit for our organisation as soon as you read this—perfect, we've got your attention!
Psst! There are gift cards worth ₹25,000 in it for you! What are you waiting for!?