We are rebuilding and future-proofing India's fintech architecture
The institutions that power our economy need help scaling with the fintech needs of the new generation of companies.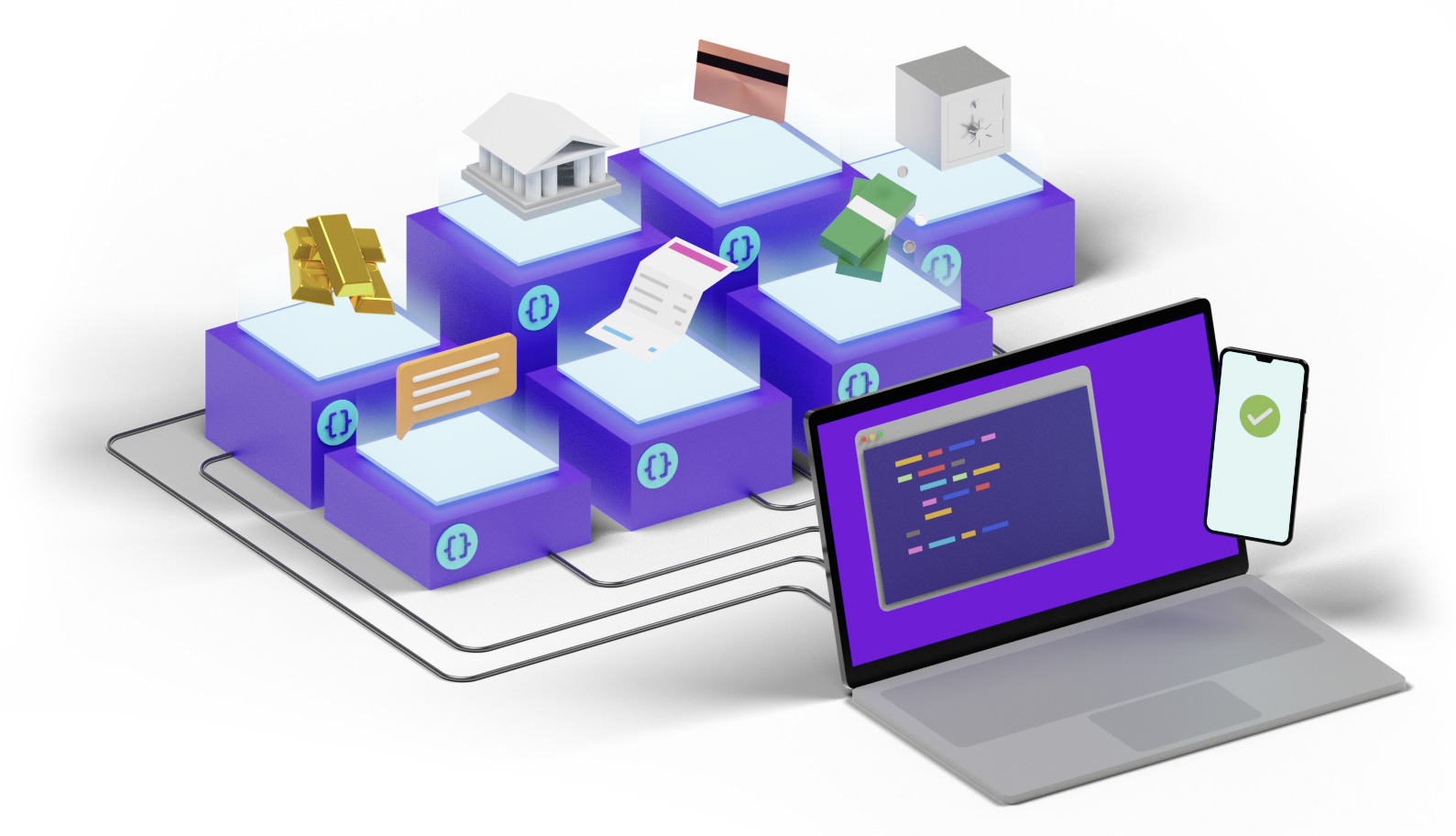 ---
Where's the fire?
Banks, insurance companies, lending firms, regulators, AMCs and more such institutions power our vast, complex financial system. As our economy grows, more and more businesses need access to financial services from these institutions.
But these institutions have trouble scaling, due to their technology constraints, forcing business to spend valuable time and engineering effort solving for rudimentary fintech needs, instead of focusing on their product.
Our mission
Accelerate India's economic growth by making financial services accessible and affordable to all.
Read more →
APIs are the future—that's the only way to scale.
Any financial service must be available on-demand, and at "sachet-ised" amounts.
Such a platform would eliminate business' need for multiple integrations for individual features. On-demand insurance policies, capital-on-tap, on-the-fly credit lines, debit card issuance—everything now becomes possible with one single integration.
We make this happen by managing all the individual integrations on our end. We plug into these aforementioned institutions, so that other companies don't have to. We absorb the regulatory complexity, so you don't have to.
---
Our products
A robust solution for each of India's market needs and myriad use cases.
Setu Financial Data APIs
Analysing your customers' financial data, made easy
Setu KYC
Verify individuals or businesses with ease
Setu eSign gateway
Integrate India's best Aadhaar eSign experience
Setu BBPS
Power payments over BBPS
Setu UPI
Use the simplest payment experience
Setu Deposits
Let users book fixed deposits with ease
Setu Lending
Get pre-qualified leads, offer loans via many digital channels
---
Inclusive finance, a happy consequence
With such an API platform in place, we believe that more and more companies—now that their fintech headaches are taken care of—will truly begin to innovate.
And soon enough, start building for the half a billion people in India who have no access to financial products. After all, a rising tide does indeed float all boats.
---
Come work with us
Sold on the idea? Does working on nation-level problems interest and excite you?
We are always looking for talented folk to come on-board and make a difference in any way they can. We look for two prerequisites—curiosity and hunger. Ok, maybe three—humility as well.
It usually doesn't matter if your particular skillset doesn't match our currently open roles. We are more than happy to start a conversation and see where it can take us. Some of the best discoveries were coincidental, you know.