Setu ONDC
Empower businesses to sell easily
On-board businesses just once, to let them sell products via many digital channels and magnify their reach at minimal cost.
Engage a growing base of 50M+ buyers on ONDC.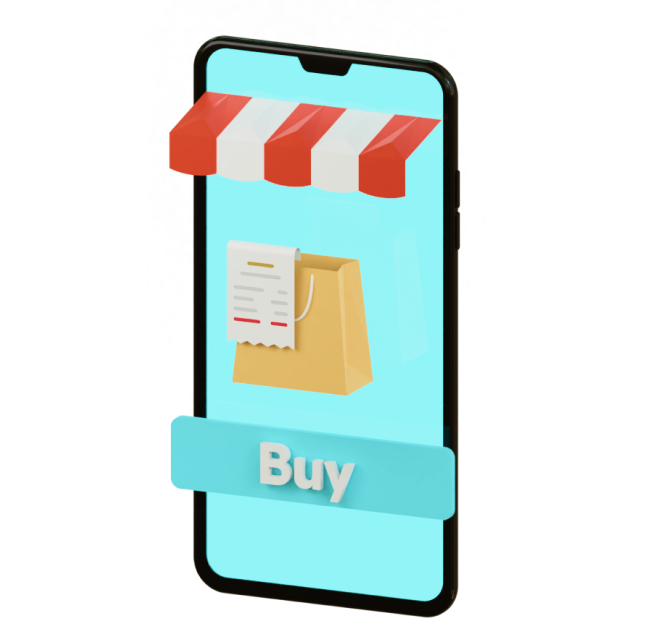 ---
The easiest way to increase distribution for sellers
Get your sellers on-boarded to showcase their catalogue of goods and services on any buyer website.
1. On-board onto ONDC via Setu APIs
2. Use multiple channels to showcase goods and services
3. Buyers purchase your products from many channels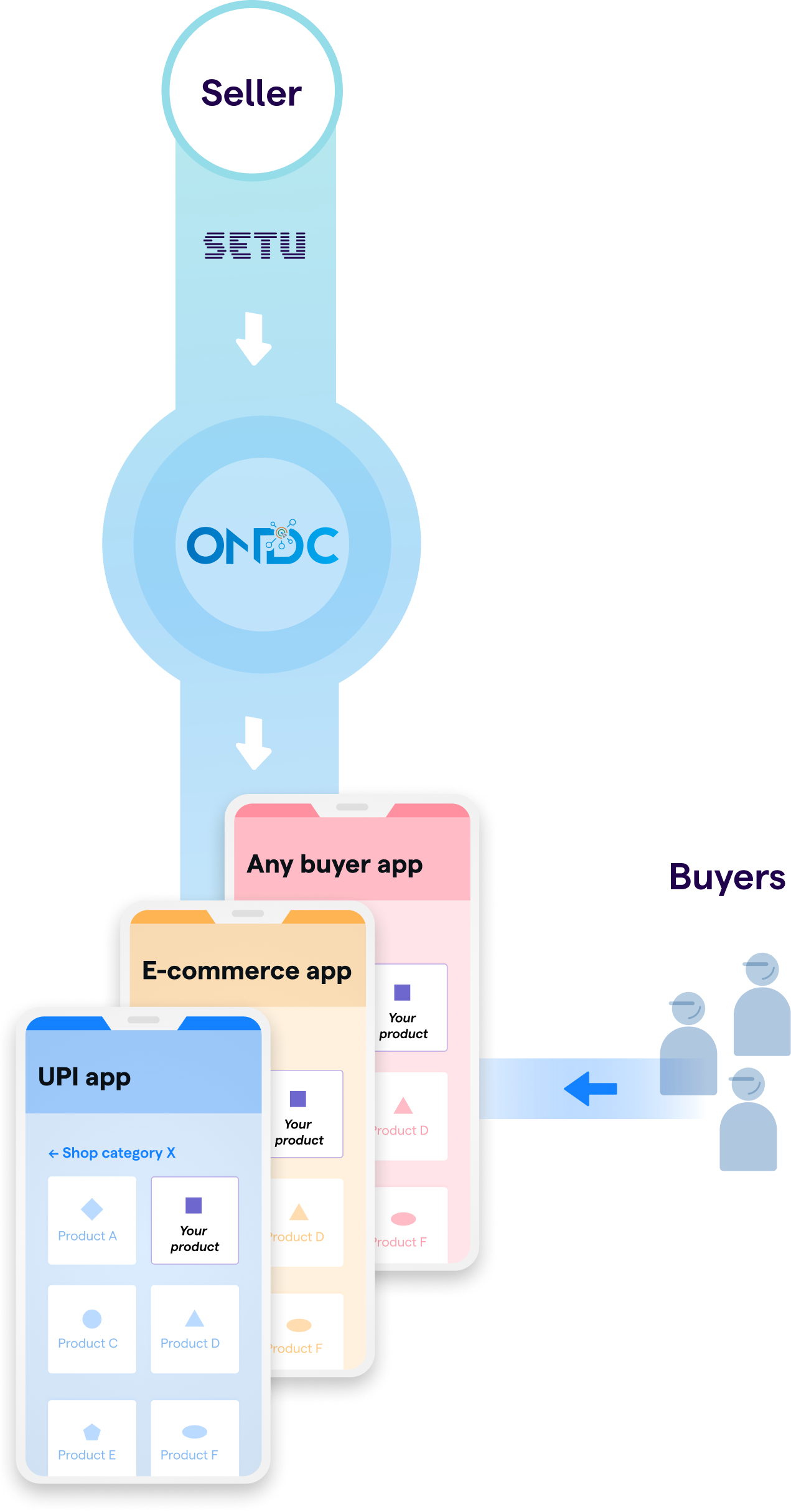 Powered by Open network for digital commerce, ONDC for short, which is backed by the Ministry of Commerce, DPIIT & GoI, to build scalable and secure digital commerce infrastructure for India.
Let businesses sell more effectively
Leverage ONDC infrastructure to grow business for your sellers, at a low cost.
Increase seller reach
Get access to all ONDC-enabled buyer-facing platforms.
Access a growing base of 50M+ active buyers
Reduce cost of acquiring customers
Get more customers to view seller product catalogues, without increasing spending on ads.
Enable seamless order management with a single integration
Out-of-the-box support for all steps in the order life cycle.
Discovery APIs
Search for and shortlist products with filters.
Order APIs
Add products to cart. Provide address and pay.
Fulfilment APIs
Assign delivery provider and fulfil order. Track the order.
Post-fulfilment APIs
Rate experience, contact support or initiate returns.
---
The best experience for developers, sellers and buyers
Choose between API integration or low code solutions. Increase distribution for sellers and build a superior purchase experience for buyers.
On-board sellers easily with Setu APIs
Use simplified APIs to on-board sellers, add products, update inventory and manage orders. Go live in a matter of weeks.
What sellers need to do—
Complete KYC verification

Upload catalogue

Setup order-related notifications

Add a bank account to receive payments
⭐ Bonus
Use our reporting infrastructure to build reports and analytics for your seller partners.
Something for everyone
Sellers, buyers and other platforms can all benefit from ONDC powered commerce.
Sellers can expand their reach

Seller-facing companies can earn commission for successful purchases

Buyers get more choice in products and services

Buyer-facing platforms can focus on building superior UX for buyers
---
FAQs
What is Open network for digital commerce (ONDC)?

ONDC is a network that enables location-aware digital commerce across industries. Businesses can be discovered and their products showcased on any ONDC-compliant buyer facing platform.

ONDC will enable large-scale democratisation of digital commerce in India by providing a level playing field for sellers of any size. Once available on ONDC, sellers become discoverable across multiple buyer platforms. Buyer platforms can similarly showcase products from any ONDC seller on their website/app.
---
How do sellers benefit from ONDC?

Sellers can greatly benefit from ONDC. Some advantages include—

Access to more buyers and thus, better growth in sales

Higher sales, with low cost for customer acquisition and reduced commission fees

Autonomy in business decisions, with access to many buyer-facing channels to showcase products

Flexibility to use plug-n-play services—like logistics or inventory management—to support faster business growth
---
How do aggregators benefit from ONDC Seller?

Aggregators can build services on top of ONDC to serve businesses who want to sell. Some benefits—

Reduce time-to-market and time-to-scale with Setu APIs

Focus on seller acquisition and let Setu handle ONDC network integrations and compliance

Access a complete order management suite, from discovery to post-fulfilment services for orders.